WISCONSIN'S PREMIER 1/4 MILE ASPHALT TRACK  |  5711 NORTH MOUNTAIN ROAD  |  WAUSAU, WI 54401  |  715-212-9006
2019 Events
CLICK FOR SCHEDULE
Race Results
Latest News and Results
Fan Zone
Directions, Contact & More
Racer Info
Rules, Forms & More
Track Facts
50 Years of Speed at State Park
State Park Speedway kicks off its 2019 season by welcoming the ARCA Midwest Tour to town on Saturday, May 18th. The Wausau, WI track will then immediately follow that up with its regular season opener on Thursday, May 23rd.The Midwest Tour event will not be a point...
read more
The final race and final points battle of the 2018 State Park Speedway race season could not have been more dramatic if it were scripted, as the fight for the Auto Select Super Late Models pres. by C-Tech points championship came down to the last lap and literally a...
read more
ROPA'S PIZZA FAMILY PACK NIGHT
Super Late Models, Limited Late Models, Pure Stocks, Mini-Mods, Mini Stocks
Pit Gates: 3:30 PM
Fan Gates: 4:30 PM
Qualifying: 6:00 PM
Racing: 7:00 PM
ROPA'S PIZZA FAMILY PACK: 2 Adults & 2 Kids (12-under) just $30.00!
Adults (age 13+): $12.00
Kids (age 6-12): $5.00
Children 5 and under: FREE! 
Budweiser Happy Hour: 4:30-5:30 PM, 11:00 PM-12:00 AM
Win Tickets to State Park Speedway Each Week | State Park Speedway
Win Tickets to State Park Speedway Each Week May 21, 2019 State Park Speedway and K-Tech Kleening have partnered to once again bring weekly ticket giveaway to the State Park Speedway Facebook page. Two to three days before each scheduled event, the K-Tech Kleening Ticket Giveaway will be posted on t...

Bummed to have to cancel the first race of the year but Mother Nature does not want to cooperate😔 https://t.co/bBURTyI3kQ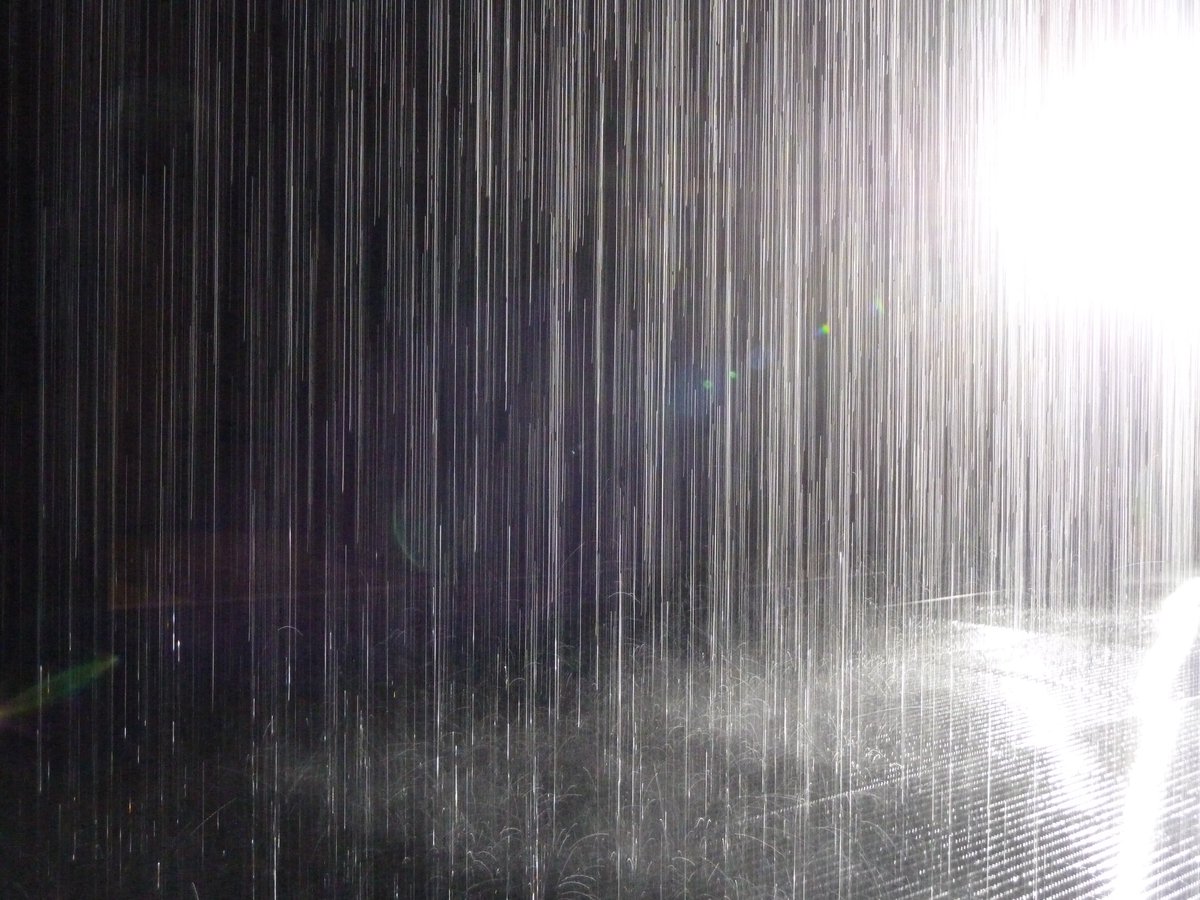 It's time! We are excited to announce the launch of a brand new State Park Speedway website! Thanks to @shift_promotion for making out vision to come to life! It will continue to be the go-to place for race info, results and more - check out https://t.co/SpZEX7rq7A now! https://t.co/cAIulgvikc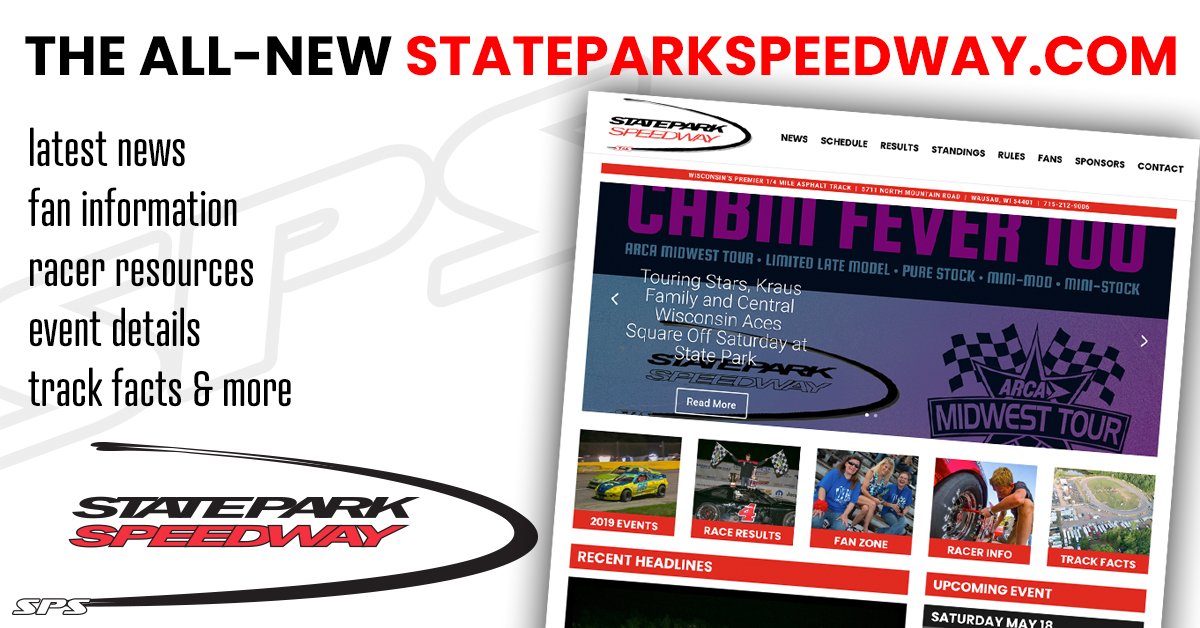 Touring Stars, Kraus Family and Central Wisconsin Aces Square Off May 18th at State Park @midwesttour @SPSRaces

#ARCAMidwestTour #StateParkSpeedway https://t.co/6iEc9RETBp https://t.co/WgNoMvyB12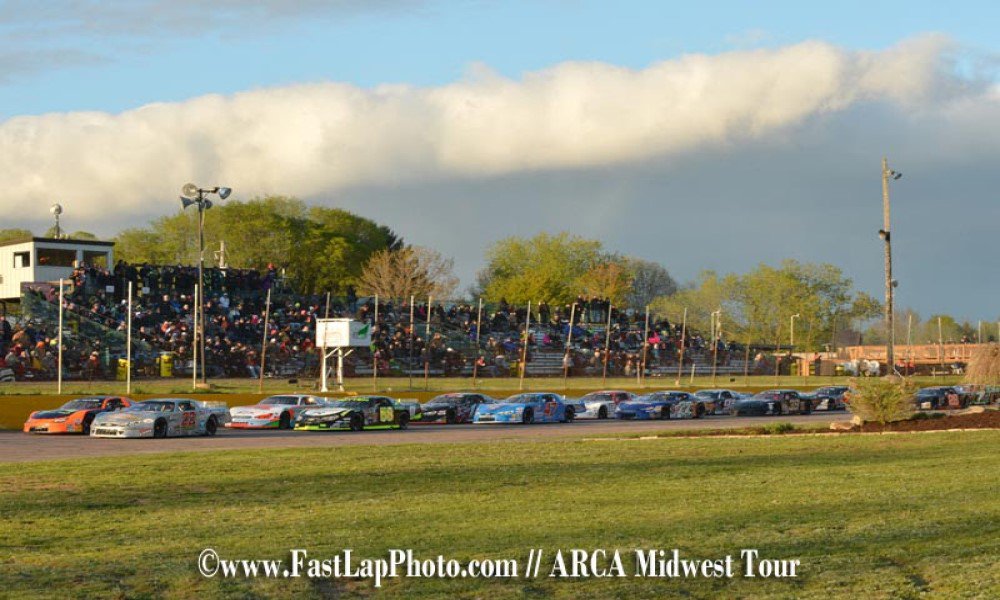 Father-Son Duo to Race Against Each Other at @SPSRaces - https://t.co/6oM13joJNH

@derek9kraus @MidwestTour https://t.co/fEChgRgke7